After two years of solid operation, our office Asus RT-N16 suddenly failed this week.  Its blue LEDS would light up for only a few seconds before losing power. It's a common problem caused by a disappointing electrolytic capacitor (Hermei 680uF 16V):
I design electronics for a living and have never heard of Hermei until now. Must be cheap–shame on Asus.
Repair Notes
De-soldering the Hermei 680uF cap was a pain. We have a Hakko 808 desoldering gun in the office, which normally makes desoldering quick and easy. About 1 second per joint is normal.
Unfortunately, the RT-N16 PCB uses extra heavy copper planes (probably 2oz). The desoldering gun was no match. I had to use a reflow gun @ 415C to heat the planes. Slow, but successful: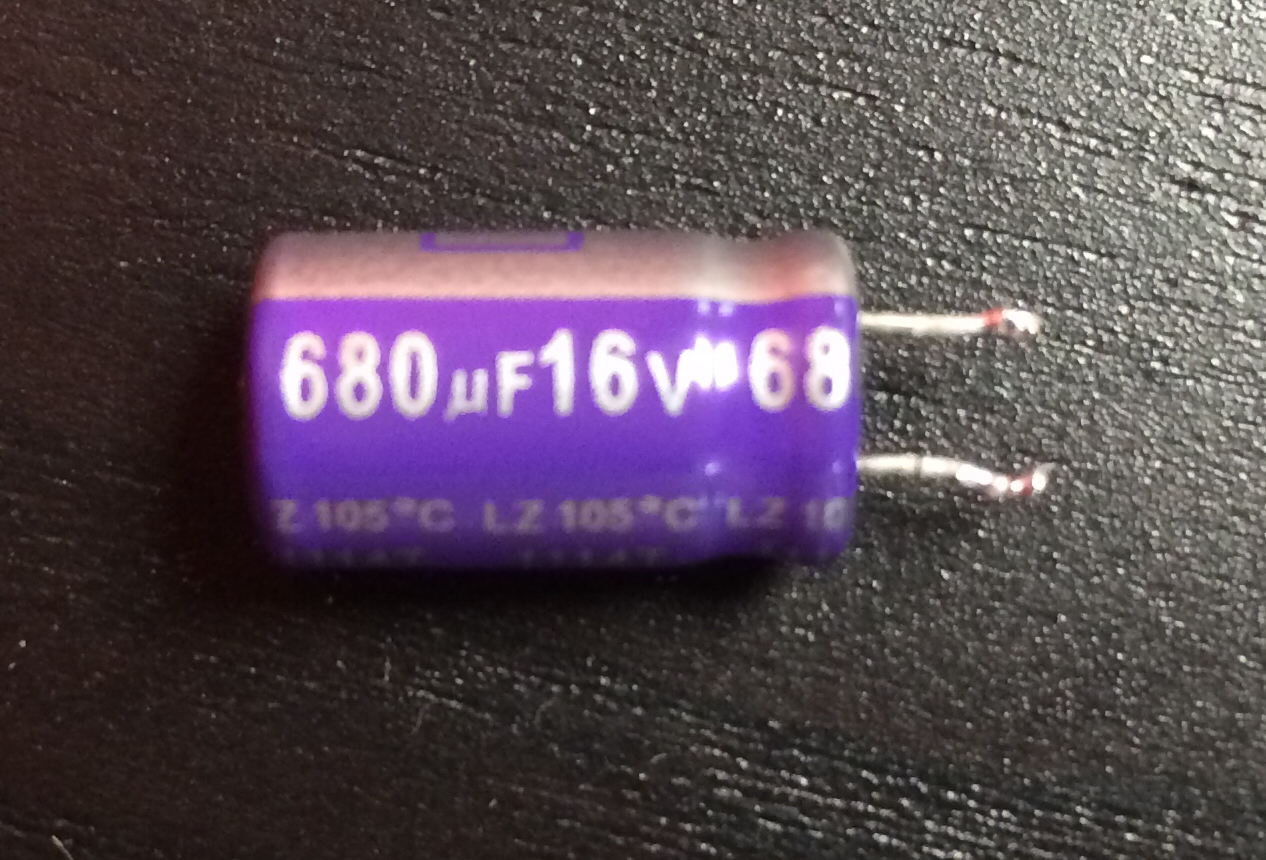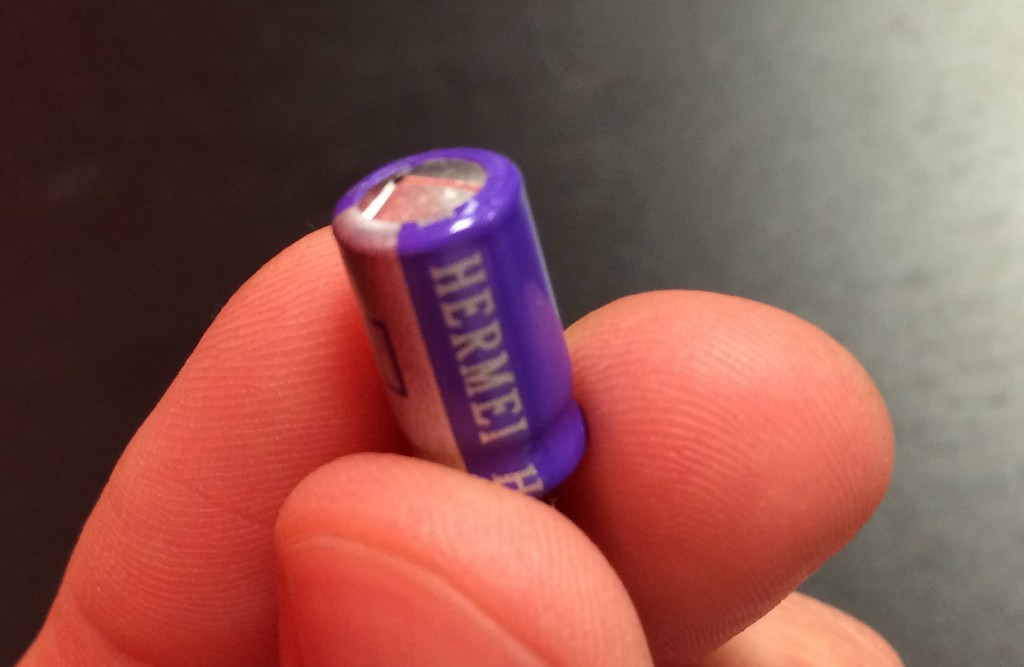 After removing the bad cap, I heated the clogged solder pads with a soldering iron, and simultaneously used the desoldering gun on the opposite side to restore pads to usable condition. This was definitely one of the more difficult component swaps I've performed.  If you only have access to a soldering iron, this approach will get by.
A huge Xicon 1000uF 25V cap was the closest match I could find in the shop: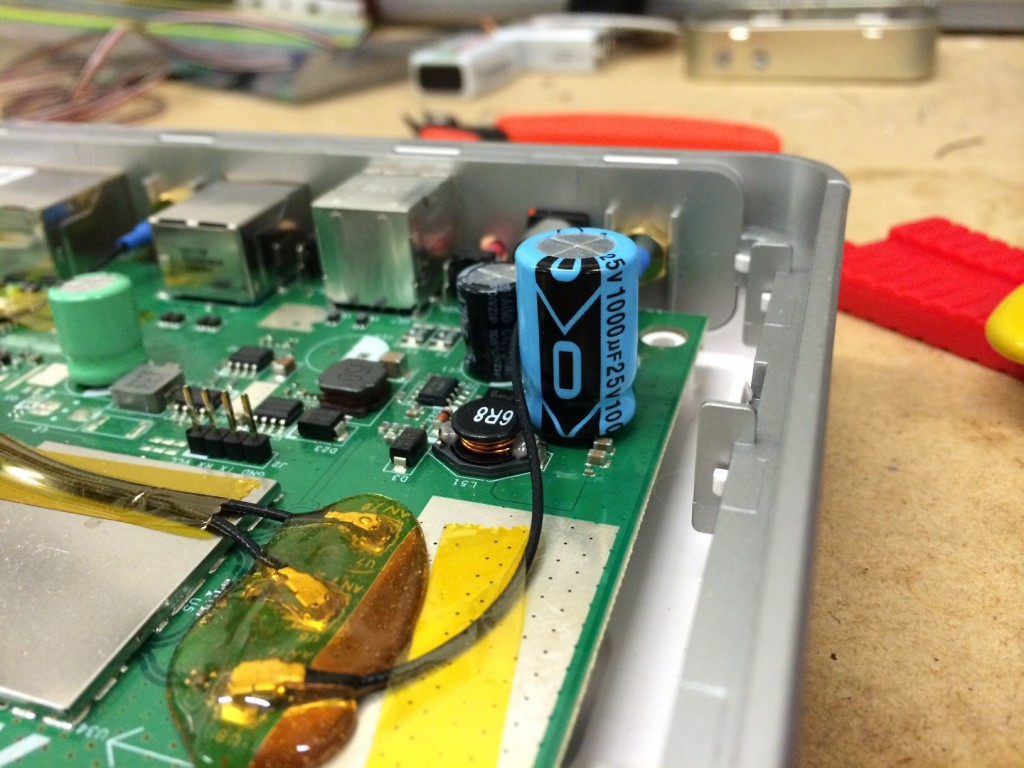 Our RT-N16 has been back in service for several days now!