Posting this as a self-reminder, as Microsoft obnoxiously installs updates which frequently break the joystick driver for my Radiomaster TX16S, Frsky Taranis QX7 and X9D Plus radios.
To check if the joystick is installed, connect the radio and choose USB Joystick mode. Note the blue color scheme is backwards on the TX16S as of fall 2020 (choose USB Storage to use USB Joystick mode, and vice versa).
In Win10 –> Start –> type game controllers and open Set up USB Game Controllers. A broken driver will show no joysticks: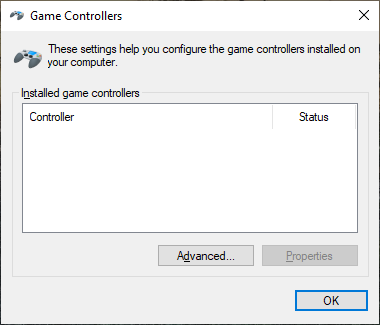 Zadag is NOT required, and will not help!
Solution
Open Device Manager and locate the radio –> Right click and choose Properties.
Go to Driver tab –> Choose Update driver –> Browse my computer… –> Let me pick from a list…
Choose USB Input Device
Confirming it's Okay
Go to Start –> Type other devices to open Bluetooth & other devices –> open Devices and printers on the far right.
An FrSky Taranis Joystick should now be visible under Game Controllers.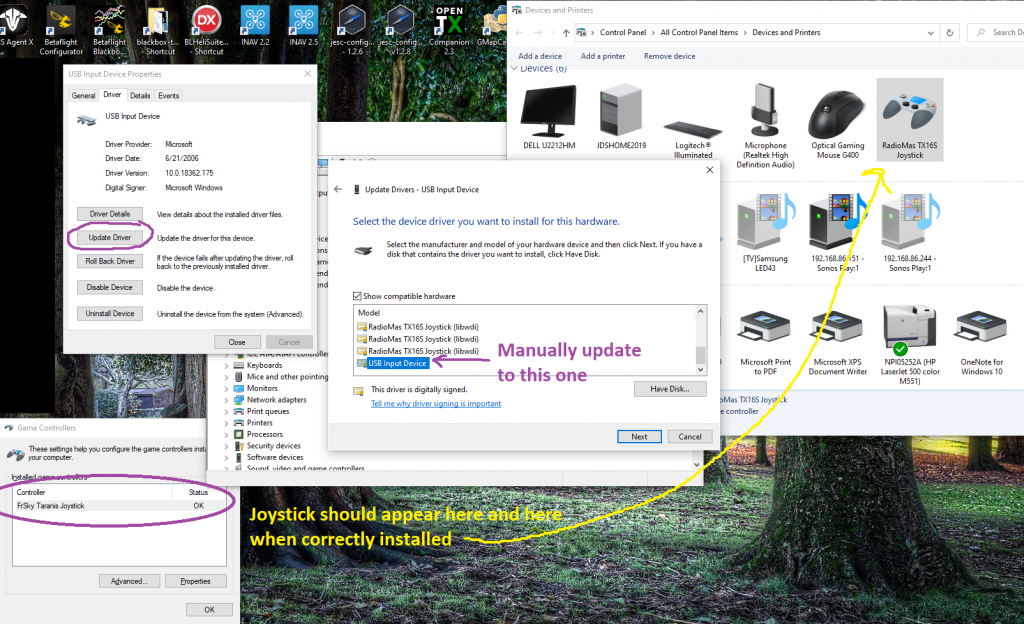 And from Zadig's perspective. Again, do NOT install drivers under Zadig; none of them are correct. HidUSB is correct.